Wise Essentials makes menopause easy. We help provide multiple symptom relief for hot flashes, night sweats, low energy, mood swings, menopause weight gain and more. Wise Essentials began with one idea in 1994. The idea was to help women solve the problem of hormone balance naturally. Decades ago, Melinda Bonk became a pioneer in natural progesterone or bio-identical hormones after meeting with Dr. John Lee (prior to his books on menopause).
Melinda Bonk became a Hormone Balance Educator to help women make an informed choice. She is the author of "It's not in your head, it's your hormones" and "Alternative Medicine Definite Guide Yellow Pages".
Our difference: The combination of active ingredients. Our menopause products were created based on the advice of Doctors who have help women with hormone balance during peri-and menopause. Our pharmaceutically trained formulator created creams with a unique combination of natural ingredients for synergistic hormone balance.
Women called from all over the country to share their stories from getting pregnant, sleeping better, hot flash relief to feeling more energized with life again. Menopause is the beginning of a new transition.
Wise Essentials made a conscious choice to make products affordable and to achieve the desired results. We do not use fragrance, parabens is NON-GMO, gluten free and soy free. We do not use toxic chemicals
Wise Essentials products feature only the purest, highest grade ingredients for maximum results that are naturally scientific.
No Animal Testing. Wise Essentials are environmentally aware of the planet and endeavor to GO GREEN whenever possible.
     Celebrate your life, laugh and live to the fullest.
     You can trust Wise Essentials as a recognized and reliable source.

All the best in health and happiness,
Melinda Bonk
651-699-4468  St. Paul, MN 55116
SHARON JAFFE
PRODUCT MANAGER
Sharon Jaffe is key product researcher that finds great products with her incomparable attention to detail. Sharon loves mid century modern and contemporary designs.
JULIE JAFFE
CONTENT LEAD
She takes care of all the necessary marketing content to spread the word about our products. Julie loves beautiful jewelry and exotic travel to China,Thailand and Mexico.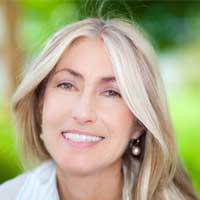 RACHEL GREEN GELLER
CSD
Rachel manages the customer service. Rachel loves all things in the internet. She helps bring you great service. Rachel loves her dog Louie. In her spare time, she is a "dog nanny".
AMIE STEIN
MARKETING MANAGER
Amie is the marketing lead for Wise Essenitals for the last 15 years. She overseas and manages the team. Amie love movies and playing cards in her spare time.
Welcome to Wise Essentials
Why You Should Buy From Us