Wise Essentials began in 1995 to help women with a natural alternative to synthetic estrogen for hormonal issues from PMS, peri-menopause, and post-menopause.  At that time, most women and health care professionals never heard of natural progesterone or bio identical progesterone. I was driven to help other women because my mother had 5 different estrogen-based cancers and later pass on.
It became my mission to educate women and offer the highest quality products to live a healthier longer life.
We inspire women to look and feel beautiful with natural products.
Wise Essentials uses the purest, professional-grade ingredients to give you maximum results.
Our products are free of synthetic fragrance, parabens, NON-GMO, and gluten-free. No Animal Testing. Wise Essentials is environmentally aware of the planet and endeavor to GO GREEN whenever possible.
Celebrate your life, laugh and live to the fullest.
You can trust Wise Essentials as a recognized and reliable source.
All the best in health and happiness,
Melinda Bonk Wise Essentials Founder
SHARON JAFFE
PRODUCT MANAGER
Sharon Jaffe is key product researcher that finds great products with her incomparable attention to detail. Sharon loves mid century modern and contemporary designs.
JULIE JAFFE
CONTENT LEAD
She takes care of all the necessary marketing content to spread the word about our products. Julie loves beautiful jewelry and exotic travel to China,Thailand and Mexico.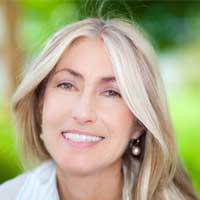 RACHEL GREEN GELLER
CSD
Rachel manages the customer service. Rachel loves all things in the internet. She helps bring you great service. Rachel loves her dog Louie. In her spare time, she is a "dog nanny".
AMIE STEIN
MARKETING MANAGER
Amie is the marketing lead for Wise Essenitals for the last 15 years. She overseas and manages the team. Amie love movies and playing cards in her spare time.
Welcome to Wise Essentials
Why You Should Buy From Us